Showreel
A compilation of my work from the last years. This reel contains 15 independent and commissioned projects.

Animation direction and design
Sophie Olga de Jong

Sound design and music
Jelle Bruinsma for ARTCORE

Cycle (trailer)
Trailer for the independent short film Cycle. This film is playing as a short film before Disney's The Nutcracker in all Pathé Cinema's in the Netherlands.

Synopsis:
A small round story about a girl who learns to cycle from her grandfather and discovers that where the road ends real adventure begins.

Selection of International film festival selections:
Monstra Lisboa, Portugal • Anima Brussels, Belgium • International Children's and Youth Film Carnival, Hongkong • Anim'Est Festival, Romenia • Cinanima, Portugal • Nederlands Film Festival Utrecht, The Netherlands • Go Short, The Netherlands • Cinekid, The Netherlands • Internationale Kurzfilmtage Oberhausen, Germany • Seattle International Children Film Festival, USA • Hamptons International Film Festival, USA • Zlín Film Festival for Children & Youth, Czech Republic • Anibar Animation Festival, Kosovo • Shnit Worldwide Shortfilmfestival, Switserland • Festival de Cine de Madrid, Spain • International Kids Film Festival Mumbai, India • Imaginaria Animation Festival, Italy

Awards:
Special Mention • Monstra Lisboa, Portugal

Directed by Sophie Olga de Jong and Sytske Kok
Producers Willen Thijssen and Nancy Fornovile
Screenplay Sytske Kok
Design and animation Sophie Olga de Jong
Additional animation Janneke van den Biggelaar, Bram Donders, Kim van Engelen
Sound design Fay Lovsky
Funded by The Netherlands Film Fund, Fonds 21, Pathé Cinema's
Production CinéTé



Jumble
My entry for the
Animation Sequence Project
; A co-creation project where creative minds from all over the world are invited to create a short piece of animation.
Animation direction and design Sophie Olga de Jong
Concept Animation Sequence Project In 60 seconds
Beasts
I created a series of strange Beast based on some doodles
I found in an old sketchbook from my late mother. She scribbled some undefined shapes with a circular hatching technique which fascinated me.

The original drawings are shown in an exhibition at the Stedelijk Museum Alkmaar from 25th of June until the 25th of September 2022.

Beast #1 /#4
Fineliner on paper, 21 x 29,7 cm
Beast 5
East indain ink on paper, 70x 50 cm
Prints are available
here!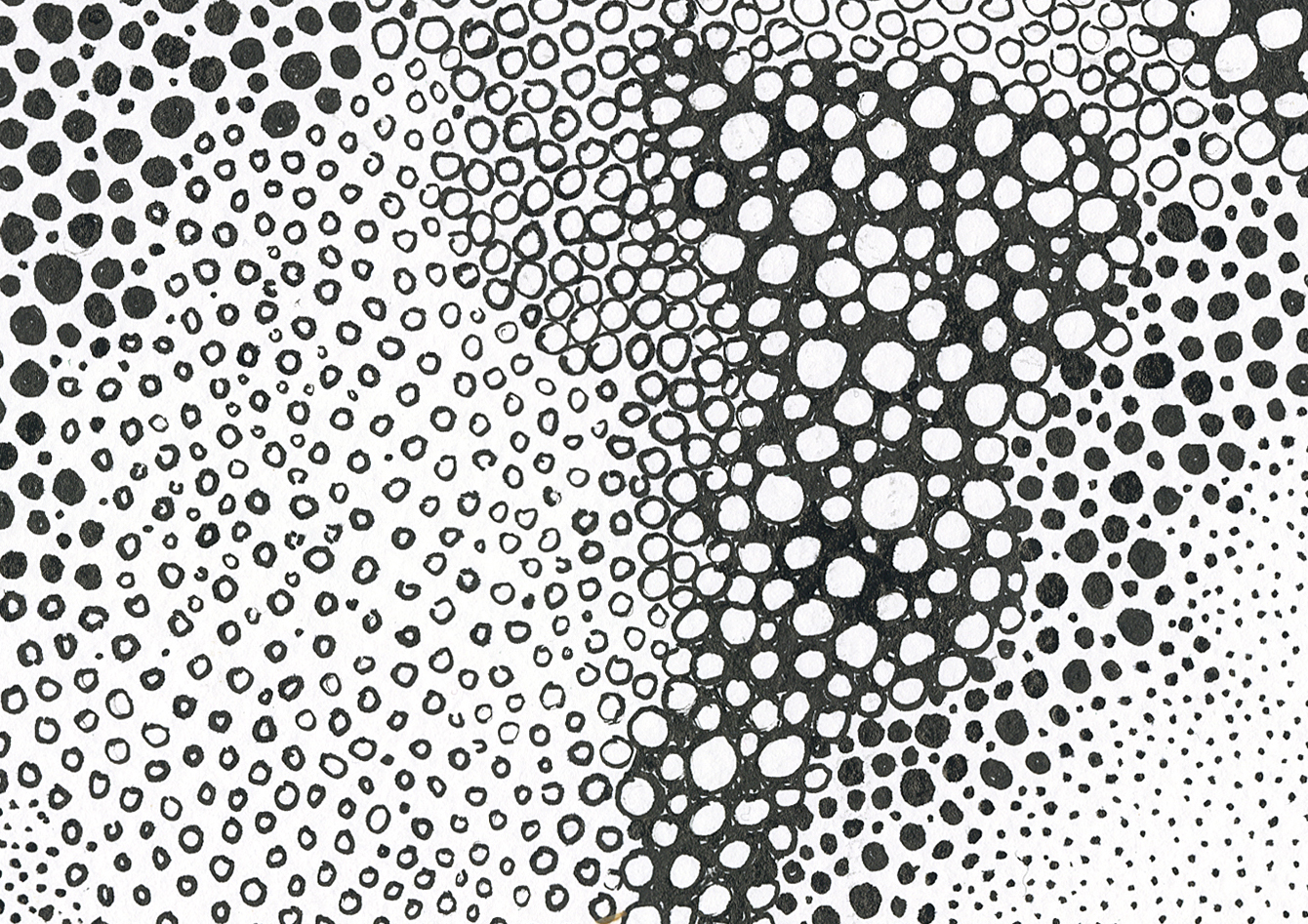 Portraits Opium Atelier
I was asked to stay a week in the
Opium Atelier,
an artist in residence by Opium, a radio show about art on radio NPO 4.
Illustrated and animated: Sophie Olga de Jong